Finally after months of thinking, worrying, and planning the site, I am finally able to sit down write out my very first post on this brand, new blog.
Let me be honest by saying that I have no idea what to write for this post. I mean there are plenty of things that I want to tell you but I don't want to bombard you with loads of information that you probably aren't too interested in hearing. After all, this is a new blog with not much on it (yet) and I am just another stranger on the internet.
That's when I realized, you don't anything about me or what I have in store for this little corner of the internet that I established. That is why I decided that the best way to start this blog is by letting you get to know a little bit about me, telling you more about this blog, and reasons why you should consider following.
So, pour yourself a fresh cup of coffee and let's dive in.
I think that I've always known that I want to an author one day. Though, I'm not sure when that day will be or 100% sure on how I will get there. But, like many other aspiring writers out there, I will be damned if I don't try.
Of course, you can't be an author if you don't have something to publish. For me, it's a story – a series, to be specific. One that I have been thinking about for years now and have only begun to take serious recently.
I will be explaining more about it in a post soon to come but just know that it is going to be something that I will be talking about a lot. Especially considering that one of the main topics I have for this blog is writing.
Whether or not this series is the one to get me promoted from 'writer' to 'author' or the one that will get people to finally notice my work, doesn't matter. Writing is something that is and what I hope to be a lifelong journey for me. A journey that I can only hope you'll take alongside me.
Another topic that I want to focus on is books!
When I was in high school, reading was a big part of my life. It was what helped me pass the time in my boring math class, gave me something to do when I got bored at home, and it even helped me meet people that I still consider some of my closest friends.
I was a complete book nerd but I didn't mind it. Back then, the school library was my favorite place to hang out and I wouldn't of had it any other way.
Of course, like many others, once I graduated high school and I started getting overwhelmed with things like my new job, bills, groceries, and wondering how to do my taxes – reading become something I never had seemed to have the time for anymore.
I can't tell you how many times I've thought to myself, "I need to start reading more," and never got around to actually doing it. But, recently, I've been making more efforts to get back into reading which I can say is finally paying off.
With the more books I read, the more I want to talk about them. Unlike high school, though, I don't have my little nook of reading buddies that I can talk to on a daily basis. That is why I've decided I want to dedicate a section of this blog to books.
That way I can have a place I can run to and express my love (or hate) about the book I just finished. Of course, I want to hear about what you're reading, too! After all, what's the fun in having a discussion about something you love when you're the only one talking.
So, if you are a fellow book lover or someone who is seeking motivation to get back into reading, then come join the conversation.
I love dragons. Which, if you noticed my tattoo or simply saw the title of this blog, then you probably guessed that already.
What you didn't guess though, is that I also love to write about them. Short stories, in particular. I have so many dragon filled adventures hidden away in notebooks that I would love to share on this site one day – you know, after I do a ton of editing to them.
Along with taking you on my journey to becoming an author, I also want you to be able to read some of my work (that is, if you want to). But, I don't want my stories to be the only ones getting attention.
My dream for this blog is for it to be a community. One where we can all share our stories, learn from fellow writers, and overall, have fun.
I don't have all the details for this part figured out as of yet. But, if you currently have a short story, a poem, or maybe even a scene from that novel you're working on that you don't mind sharing with me, feel free to get in contact!
You can do this through Twitter or Instagram – or even shoot me an email! All, of which, will be linked at the bottom of this post.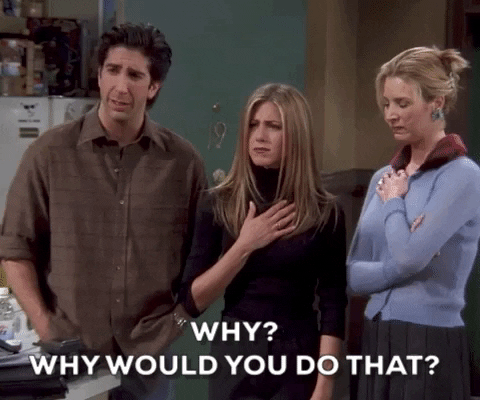 Don't worry if you aren't ready for your work to be shared publicly. I won't read anyone's work without their permission much less share it without having the author's consent. Because, as a writer myself, that's just disrespectful and plain out barbaric.
Speaking of building a community, how about we do it together?
Come on, it will be fun! And, all you have to do is join in on the conversation. Whether that's leaving a comment below or giving me permission to post that beautiful poem on the blog, it's completely up to you.
It's probably going to take a while til this site is booming with writers, readers, and other coffee addicts but for now, I'm happy with having this simple opportunity of saying hello to you.
So, know that you've gotten to know more about me and get an idea of what this new blog is about, I want to know a little bit about yourself! Do you have a blog? If so, what is it about? If not, then have you ever considered creating one?
If you liked this post and would like to see more from me or are just curious in seeing where this blog is heading, consider giving this post a like and following the blog. I know I would certainly appreciate it and it will even help us with building that community!
Now, if you'll excuse me, I have to go refill my coffee.