I've been wanting to read more for a while now which is a statement that I'm sure we've all made at least once or twice this year.
I've always loved reading but, like many others, I always made excuses not to sit down and pick up that book I bought last week…or the one I got for Christmas last year…or that one I borrowed from a friend a few years back (okay, to be honest, I should just return that one already).
Though, recently, I've been making more conscious efforts to do just that. Small ones, like carrying a book everywhere I go and reading a page or two while I drink my morning coffee. Now, as I find myself reading more and more, I can't help but want to read all of the books – yes, including that one I stole- uh, I mean borrowed from my friend.
But, instead of going through my entire TBR pile (a.k.a books I want to read and someday will), let me start with the books that I am currently reading.
Starting off, we have a book series that I have been wanting to read ever since I watched the show.
The Witcher Series is written by Polish author, Andrzej Sapkowski, and follows a titular witcher named Geralt. If you have seen the series on Netflix or have played any of the games, then you'll know that this fantasy series is filled to the brim with wild beasts, various monsters, and characters that you won't soon forget.
Right now, I have started reading the prequel to the series, The Last Wish. And, to be honest, after I read the first few stories I didn't know if I was going to continue with this series at all.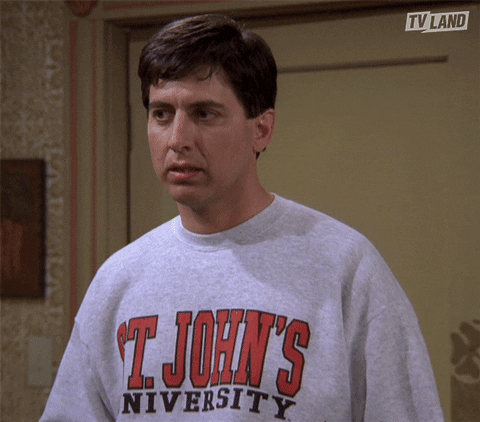 While the picture of Henry Cavil playing Geralt kept me reading, I found myself getting confused with the setting, the story's pace, and overall, what the point of this book truly was. However, after watching BooksWithChloe's reading vlog where she speaks briefly about this book, I learned that this was actually a collection of short stories and not an actual novel.
I felt kind of stupid for not knowing that to begin with but afterward, everything made more sense. I'm now able to enjoy this book a little more now that I'm not focusing on other things – like, why the book was set up this way or why I'm learning about this character that I'll probably never encounter again.
So, it's safe to say that I will be carrying on with this book and the series altogether. Also, I just got to the part where we meet Dandelion (or Jaskier for my fellow fans of the tv-series) and I just got to say I am loving his character in the book just as much as I did in the show.
I think if I were in the Witcher universe, Dandelion and I would be best of friends.
Back when Halloween was around the corner, I decided to pick up a book that I have been wanting to read for years.
IT is a novel by legendary horror writer, Stephen King. The book is one of King's most well-known stories and if you have yet heard about a terrifying clown named Pennywise, then I am sure to be surprised.
No, but seriously, if you haven't heard of IT then I highly suggest picking up the book so we can read it together. Whether you are a fan of horror or simply want a scary story to read this cozy season, I'm sure you won't regret this one.
Like many others, I love the movies (the original and the remakes). But, to be honest, the book always terrified me a little bit – oh, and I'm not talking about the story.
I am actually talking about the size of the book. If you didn't know, IT is actually a big boy and I didn't realize how big he was until I got him in the mail. This is the main reason why I haven't read this book yet or any other hefty book for that matter…
It's a silly reason, I know but this is how I've always been. Even back when reading took up most of my time, I always steered clear of the shelves that held the big, scary books.
Now that I'm older and feeling a bit braver, I have decided that it is time to get over my silly fear. Which means, it's time for me to pick up the book that is sure to haunt my dreams.
Speaking of haunting books, I actually have not one but two Stephen King books on this list. The next book I have is one that I don't hear many people talking about and that is Misery.
Misery follows the story of famed author, Paul Sheldon, and his horrifying visit with long-time fan, Annie Wilkes. Usually when people talk about Stephen King, I rarely hear them mention the movie that made me fear Kathy Bates but I'm not really surprised. I mean compared to Pennywise the Dancing Clown and Bloody Carrie, Annie doesn't seem that terrifying on the surface.
After all, she's a human with no extraordinary powers of her own and no ancient Indian burial grounds at her disposal. But, to be honest, I think this is what made me fear her when I watched the film as a young teen. She was "normal" but could still inflict such misery on someone that she "loved". (Lol, ya' see what I did there?)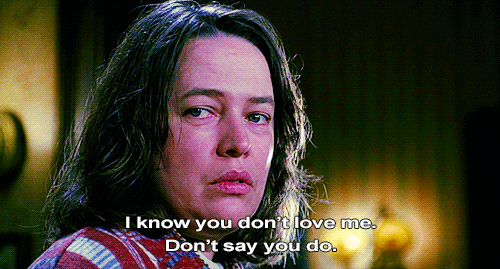 I think the only reason I haven't read the book yet is because I simply forgot about it over the years. Sad to say, I know. But, like I said, compared to all of King's other stories, Misery is one that kind of gets left behind.
Thankfully, I found it at Walmart and was reminded of the shock the movie left me in. So, I decided to read it since obviously I could not beat that price and, ya' know, I figured it would give me a nice break from Pennywise.
Next on this list, is a book that I thought would give me a nice break from all of the horror that I'll be diving into this season.
Geekerella by Ashley Poston is another book on this list that I have been wanting to read for a while. But, to be honest, I never liked Cinderella that much nor the many modern re-tellings that have been released over the years.
While Geekerella adds it's own modern little twist to the classic tale, it's still the same story at it's core. On one hand, we have seventeen-year old, Danielle, who is being mistreated by her cruel step-mother and awful step-sisters. And, on the other, we have our teen-heartthrob prince, Darien, who just scored a major role in an upcoming movie.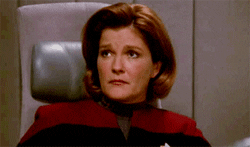 What might bring these two together, you may ask? Well, it's their love for the beloved TV series, Starfield – which, is kind of like Star Trek but not really…
The only reason I picked this one up is because, well, I got it free with my Audible subscription…and, no this is not an ad.
I've recently subscribed to Audible because I wanted to try it out. I figured since my job has about a 45 minute commute, I could be filling up that time with a book. And, one of the first books that were recommended to me was Geekerella.
So far, I'm liking it – much more than I had thought I would. Danielle is a relatable character who I'd imagine being good friends with. I love her commitment to the series, Starfield, and how she defends herself against her step-sisters. She's definitely not your typical "Cinderella" and that's one of the reasons why I like her character a lot more than many of the other protagonists in Cinderella retellings.
Meanwhile, my feelings for Darien have yet to be determined. I'm only a quarter of a ways through the story, but so far I can't decide whether or not I like him. Though, I do think the voice for his POV (point of view) is really throwing me off. The reason why I say this (and no offense to Tristen Morris) is because he kind of sounds like a douche.
Maybe I'm the only one that feels this way or maybe that's what he was going for. Either way, I will just have to keep reading before I declare my overall feelings for this story. If you have read this book or listened to the audible version, feel free to share your thought with me down below.
Finally, on this list we have The Four Agreements by Don Miguel Ruiz.
I have been trying this new thing where I start my day off by learning something new. Whether that's checking up on the news or reading a nonfiction book for at least 15 minutes. Personally, I think it's a great way to start my day and it makes me feel more like an adult (as silly as that sounds).
Last month, I read You are a Badass by Jen Sincero. Which, by the way, is a great read for those who want to start getting into the whole "self-help" genre. The reason I bring up this book though is because Jen lists a few of her recommendations if you want to dive deeper into this genre. One of which, is The Four Agreements.
I've heard of this book before but never really knew what it was about until recently. And, I was surprised to learn that it is actually based off of ancient Toltec beliefs that (supposedly) are meant to lead people toward a happier life.
Going into this, I wasn't sure if this was going to be my cup of coffee because, to be honest, the first few pages were kind of boring. But, I powered through and even had a couple of passages hit home for me. It was kind of like that "A-ha!" moment in class where you finally understood what your teacher was saying.
Of course, I've got to say it goes over things that you've probably heard from other sources. Like, "gossiping is bad" or "if you say this then you are manifesting it!" These are generalizations, obviously, but you get the gist of it.
Overall, though, I'd say it definitely goes good with my morning coffee so…take that as you may.
Well, those are the books that I am currently reading and hope to finish by the end of Fall. I will be in complete shock, though, if I finish IT before the end of November.
If you liked this post or would simply like to hear more from me, then consider liking this post or even following the blog. I am still trying to get back into reading so feel free to share your recommendations with me and let me know what book (or books) you've picked up recently.
Now, if you'll excuse me, I have to go refill my coffee.