I have always wanted to try Audible but never gotten around to it until recently.
This is because of many reasons. One being that I didn't think it was worth it. I mean, as someone who recently moved out on their own for the first time, a monthly service wasn't really fitting into my very tight budget.
However, now that I've been out on my own for a while and I'm no longer scraping by (thank god), I've decided to finally take the dive. Not to mention Amazon was having a deal on the Audible service so if that's not perfect timing, then I don't know what is.
After using Audible for the past month, I think it's time I share my thoughts with all of you who are also plagued by the question, "Is it worth it?" So, grab you nice cup of coffee and let's discuss.
If you don't know, Audible is a monthly subscription service hosted by the company, Amazon, that allows you access to millions of podcasts, original stories, and audio books. You can even find books being read by famous celebrities.
You can listen to Audible through any device, really. Which is convenient if you're like me and tend to forget to charge your phone.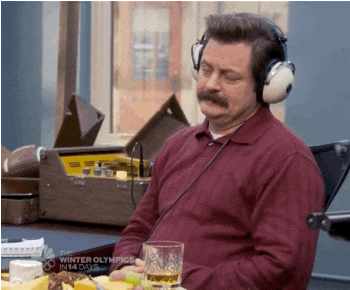 There are, of course, many other audio book services that you can use. But, I haven't had much luck with any of them, to be honest. Living in a rural town, services like Libby and Overdrive don't work for me and any other service just isn't as convenient. So, that is why I decided to turn to Audible.
Plus, the thought of having Nick Offerman read Tom Sawyer to me really peaked my interest.
Okay, I may be a few years late on this one but I remember audio books being a bit controversial in the reading community. I even had friends get into very heated arguments about whether or not listening to an audio book was considered "reading".
To be honest, I was one of those readers who believed that audio books were inferior. I was under the assumption that "only real readers read physical books". And, boy, was I wrong.
While you can argue all day about whether or not audio books aren't "real books", I say don't knock it til you try it. Because I found that audio books are really great for people who are busy, or don't have time to pick up a book, or are feeling so guilty about that pile of dishes from last night that they can't focus for more than two seconds…you know who you are.
Plus, I've learned that as long as you are understanding the story, it doesn't matter if you consume it through eyes or ears. So, still find yourself hating on audio books, give them a try or maybe even a second chance. Who knows, you may find yourself hooked.
Okay, so, I am going to admit that I am just a teensy, itty bitty, tiny bit stingy when it comes to money.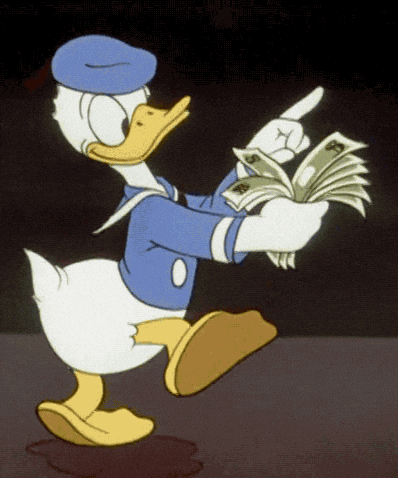 Rarely do I buy things that I consider "overpriced" and I never subscribe to anything other than Disney+ and Hulu. This is mainly because I am trying to be more responsible (which is a term I use very lightly) with my money. After all, it wasn't long ago I had just moved out on my own so the fact that I've learned to be a little stingy with my money is a good thing.
However, the days where I would scrounge for cash just to keep my lights on and food in my cabinet are behind me – thank God. So, as months go by, I find myself with a little extra spending money and that is why I decided it was time I put that money into something useful.
That is when all the ads started popping up. AudiblePlus is on sale for $4.95 for the first six months. It sounded like a good deal at the time. Audible for six whole months? Only $5? It was too good to be true.
And, it was….in a way.
You see, what I didn't know is that Audible actually has two separate plans. First being Audible Plus, a.k.a the deal of the year. Second is Audible Premium Plus.
The difference?
Audible Plus is really just a monthly fee that you pay to access the plus catalog. Which is just a fancy way of saying, you have access to not-so-free audio books, audible originals, and podcasts. While that doesn't sound too bad, considering that the monthly cost after the first six months is almost $8 and the things that I have access to don't really interest me – it makes this plan seem kind of outrageous.
Yeah, Audible Plus isn't the plan for me. But, I didn't want to give up on Audible just yet so I upgraded to the premium plan which is almost $15 a month.
With the premium plan, not only to you have access to the plus catalog but you also get one credit each month. What's a credit, you ask? Well, in simple terms, it means you get one audio book of your choice.
You also are able to get exclusive discounts on audio books and are allowed access to certain sales with the Premium Plan. So, yeah, I'd say I prefer this plan over the other one.
I think that for the price of a new physical book, this plan offers a good bit of stuff. As for the AudiblePlus, I honestly don't see the point in it. I mean, I had it for a couple of weeks and, even though I only paid like $5 for it, I wanted a refund.
For the most part, I say yes. Audible is worth it.
I mean, as long as you get the Premium plan, you are getting your money's worth. Plus, I think audio books are a real game changer if you are someone who wants to read more but can't find the time.
While I can't read a book physically while doing my every day tasks, I can listen to an audio book. In fact, I have read more books in the past month I've had Audible than I have the whole year!
Audible isn't perfect by far and if you are able to access other services like Libby and OverDrive, then I'd say skip it altogether. However, if you are someone like me who doesn't have access to those things or are looking for an alternative audio book service, Audible might be for you.
If you have tried Audible or are planning to, let me know what you think of it. I would love to hear others opinion on this service and if you think there are other services that I need to try.
Also, do you remember the war on audio books? If so, were you a listener or a hater? Like I said, I was definitely a hater back in the day but now I am an avid listener. Strange how things change, huh?
Now, if you'll excuse me, I need to go refill my coffee.