So, I know I haven't posted on here in… wow, months? Really? It's been that long? Well, anyways! I have exciting news that I want to share with you.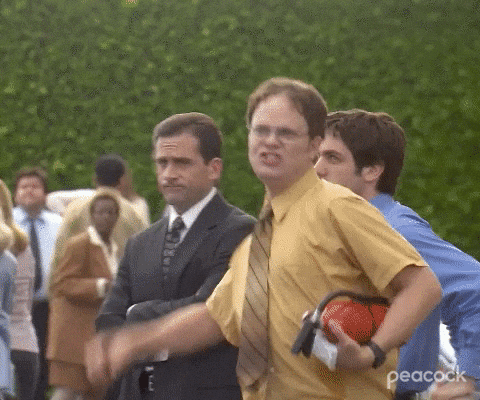 Since we last spoke, I have written – a lot. As a result, Project Blue is almost finished or, at least the first book is.
I have exactly 43 chapters out of 45 chapters written. Which is a sentence that I thought I would never be able to say! Never in my life have I been this close to finishing a book. That being said, I have 43 unread, non-criticized chapters of my first real book.
I've done a lot of thinking, a lot of research, and, have drunk an unhealthy amount of coffee these past few days while trying to figure out how I can get my story out there to beta-readers.
Obviously, I thought about hiring them which I am going to do once the book is completely finished. In truth, however, I don't feel right having a paid stranger being the first to read this story. That is when this blog and other people that have supported my writing journey through the years came to mind.
If I want anyone to be one of the first few people to read my book, then obviously I want it to be someone who supports me. Not to mention, a reader who wants to read it – not one that was hired.
So, this is where I ask the question, would like to read my story?
Project Blue or I guess I should start calling it The Apprentice Chronicles is a middle-grade, fantasy series that follows a young girl named Emma. As it is revealed that she is the heir of the notorious wizard, Merlin, Emma finally has the chance to make her dreams of being a witch come true. Though, she quickly discovers that controlling magic is not as easy as the books make it out to be.
My friends and family recommend it to those who are fans of series such as Harry Potter and even The Chronicles of Narnia. Which are two big names in this genre, I know. So, feel free to take their recommendations with a grain of salt.
That being said, I am highly proud of this work and recommend it to those, like me, who love a good, heartwarming fantasy. I like to tell people that Emma's story is one full of adventure, mystery, and overall…magic! So, if this sounds like your cup of coffee (or tea) when it comes to a fantasy story then by all means, check it out!
The first book of this series, The Apprentice and the Lost City has its own official home over on my new site, Alex Marie Writes. You can find out more about the story and even begin reading the first few chapters. I will be posting chapters every week since I want to make sure your experience is as fun as it can possibly be.
There, you can find music playlists and fun graphics that I hope will help bring the story to life. Also, keep in mind that you can criticize the work if you feel the need to. I like to believe that all criticism is good because there is always room for improvement. Though, if you do decide to share your thoughts with me (which is highly encouraged), the only thing that I ask is that you remain kind – not only to me but to others as well.
Even if this is your first time hearing about this project or me, for that matter, I still politely ask that you check it out. Any and all support is greatly appreciated and I thank you all for even taking the time to read this post.
However, if you don't feel like this kind of story is for you or simply aren't interested in reading something that isn't published, then don't worry. You can still keep up with my writing journey here along with updates on other projects of mine as well. As I said, any and all support is greatly appreciated.
With that, I thank you again for taking the time to read this post. And for those that are interested in reading The Apprentice & the Lost City, the link will be listed here.
Now, if you excuse me, I am going to go make myself a cup of coffee and begin writing…